OUR PHILOSOPHY
---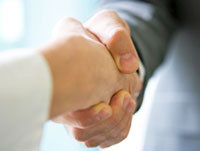 Rebar Kelly was formed upon the principle that long-term relationships flow naturally from recognizing that our clients are our true partners. We understand that problems come in all shapes and sizes. Our lawyers have tried hundreds of cases to successful verdict, and have served as lead counsel in some of the insurance industry's most high profile cases.
It is critical to note, however, our enthusiasm in litigating challenging cases is tempered with the common sense knowledge that expedient and cost-effective resolutions are often the best way to serve our clients.
By taking time to understand your business, and by engaging in innovative solutions, we can often assist you in resolving matters before they lead to extensive costs or substantial exposure. We invite you to review some of our more recent litigation results here.
November 15, 2023
Tuesday, November 14th, is World Diabetes Day. Rebar Kelly is proud to support the Juvenile Diabetes Research Foundation, and we asked that all employees wear blue
[…]
November 7, 2023
Integrate for Good empowers transition-age youth and adults with disabilities, the families and agencies that support them, school districts, nonprofit organizations, and for-profit businesses to capitalize
[…]
October 4, 2023
Cathleen is a founding member of Rebar Kelly. She is the managing partner and heads the firm's liability practice. She has been advising and counseling clients
[…]