OUR SUCCESSES
"Do what you do so well that they will want to see it again and bring their friends." – Walt Disney
Our lawyers have litigated successfully in 25 states—a sample of our results is set forth below: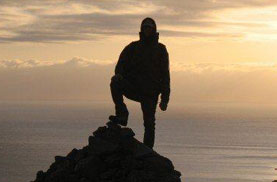 Heather Wilhelm-Routenberg et al v. CNY Fertility PLLC d/b/a CNY Fertility Center et al (2023) - In another victory for Rebar Kelly and its clients. Cathleen Kelly Rebar and Amara Faulkner recently obtained an early dismissal of an Amended Complaint in New York Supreme Court Albany County. On August 29, 2023, the Court granted a pre-Answer dismissal of an action commenced by Plaintiffs for an in vitro fertilization procedure performed at the Co-defendant's clinic. Rebar Kelly successfully argued that the Defendant's role as alleged in the Amended Complaint and in its agreement with Plaintiffs was limited to pre-implantation genetic testing of plaintiffs' embryos, which Plaintiffs conceded was accurate. The Court reasoned that Plaintiffs did not allege any deviation from professional standards or negligence in connection with Defendant's genetic testing, or that Defendant had any role in transferring or implanting the embryos and ultimately ruled that Plaintiffs failed to allege any wrongdoing against Defendant, thus failed to state a claim.
Matteo v Armor (2023) - Our client, a major correctional health company, was granted dismissal after a successful summary judgment motion was made in Federal Court.The Plaintiff, a former pretrial detainee, alleged that he was fighting with other inmates when a corrections officer struck him in the jaw resulting in a fracture. The Plaintiff was quickly evaluated by our client's institutional physician and put on the schedule to have an x-ray the following morning. The x-ray confirmed a left fractured mandible requiring surgery. The Plaintiff was provided Motrin for jaw pain and placed on a liquid diet. The Plaintiff was evaluated by an oral surgeon who placed him on the surgical schedule and confirmed that the Plaintiff was fit for confinement until surgery. The Plaintiff was housed in the jail's infirmary until surgery was performed to repair his jaw four days later. Surgeons inserted a plate and wires into the Plaintiff's jaw, and upon his return to the jail, our client prescribed him antibiotics and Percocet.
The Plaintiff's condition steadily improved, however he experienced a setback roughly three weeks post-operatively when he sneezed and dislodged several wires. Three days later, the wires were replaced, only to become dislodged the following week when the Plaintiff deviated from his liquid diet. The Plaintiff's wires were completely removed a week later, and he was counseled on the importance of following a liquid diet. Soon after, the institutional physician discontinued Percocet as the Plaintiff's condition had improved. No further medical care was rendered for the Plaintiff's jaw fracture.
Overlapping with his jaw injury, the Plaintiff was also being treated for auditory hallucinations and a mood disorder. Our client's institutional physician prescribed medications for control of both mental health conditions.
The Plaintiff's Complaint alleged that defendants violated his constitutional rights under the Fourteenth Amendment in failing to adequately treat his broken jaw and his mental health issues. In deciding the summary judgment motion, the Court noted that an analysis of a violation of the Fourteenth Amendment required a showing of deliberate indifferences to a detainee's medical needs. A finding of deliberate indifferences, the Court held, required the application of a two-pronged test, examining objective evidence and subjective findings.
The Court first looked for the presence of an objectively sufficiently serious need for medical treatment. The Court noted that it would not simply examine the Plaintiff's Complaints. The objective test focused on whether a jury could find that the Plaintiff faced death, degeneration of his conditions, or extreme physical pain due to the lack of medical care. In the present case, the Court held that there was no evidence that the Plaintiff had any scarring, bleeding, or unmanageable pain and thus he did not suffer sufficiently serious medical issues. Rather the Plaintiff's medical issues were minor and treatable.
In applying the second prong, the Court looked at the subjective component of deliberate indifference. The Court noted that it was required to examine the "intent and conduct of the physician charged with Plaintiff's care." Jones, 518 F. Supp. 3d at 657. "Deliberate indifference" is present when a person acts intentionally "to impose the alleged condition, or recklessly fail[s] to act with reasonable care to mitigate the risk that the condition posed to the [Plaintiff] even though the defendant-official knew, or should have known, that the condition posed an excessive risk to health or safety." Id. at 657-58 (quoting Darnell v. Pineiro, 849 F.3d 17, 35 (2d Cir. 2017); see also Pooler, 848 F. Supp. 2d at 344. In our client's case, the Court held that no rational jury could find that the correctional health defendants acted with deliberate indifference. Plaintiff's case, at most, asserted that the Plaintiff was not given the medication he requested. Instead, he was given the medication that was indicated according to the medical provider's judgment.
Finally, the Court found no evidence to support the Plaintiff's allegations of 42 USC §1983, violation of civil rights. The Court noted that the Plaintiff had not put forth sufficient evidence that this private correctional health corporation's actions were pursuant to an official policy and the constitutional deprivations asserted against them stemmed from that policy. Thus, the Plaintiff's §1983 claims against the correctional health corporation were not viable.
After finding that the Plaintiff did not have any viable federal claims, the Court dismissed the case.
Taylor v. Platinum Home (NY) 2023 - Rebar Kelly obtains another dismissal in New York County in a negligence claim brought against a Home Health Care Aid and the Agency. Plaintiff made a motion for default against the Insureds which Rebar Kelly opposed based on improper service based on the Affidavit of Service listing the wrong entity name and that the Affidavit failed to state that the Summons and Complaint was served upon an authorized agent, the Secretary of State, or a registered agent. A cross-motion to dismiss was also filed and argued that Plaintiff's Complaint failed to state any cause of action against the Insured. The Court denied Plaintiff's motion for default and granted the cross-motion to dismiss all claims.
Hawkins v. Egg Harbor (New Jersey) 2023 - In a skilled nursing facility professional liability case, Rebar Kelly obtained a dismissal with prejudice of the Plaintiff's Complaint in the Atlantic County, New Jersey Superior Court Law Division. A case was filed in the name of the former patient of the client's nursing home, prior to the expiration of the statute of limitations. Our initial investigation after the assignment of the lawsuit by our client discovered that although the Complaint alleged injuries at the nursing home while the Plaintiff was a patient at the facility, the named Plaintiff had died prior to the filing of the complaint. We filed a motion to dismiss, asserting that the complaint was a nullity, improperly brought in the name of the deceased, instead of a representative of her estate. In response to the motion, Plaintiff's counsel argued to the Court that the "relation back" doctrine should apply as the Complaint was filed before the statute of limitations expired and should permit a representative of the deceased's estate to substitute as Plaintiff. Following Rebar Kelly's briefing and oral argument on the motion, the Court agreed with our position that the New Jersey "relation back" doctrine does not apply to a deceased plaintiff who lacks standing and dismissed the Complaint with prejudice.
Eberle v. Citizens Bank (Queens County, NY) 2023 - Utilizing its expert knowledge in the CPLR, Rebar Kelly obtained a dismissal on behalf of its client, a property services provider in New York. Plaintiff alleged claims of trespass, conversion, replevin, and negligence through counsel. Plaintiff asserted unreasonable demands and began aggressively pursuing the litigation. Under unusual circumstances in 2021, Plaintiff found herself unrepresented. Rebar Kelly served Plaintiff with a notice to obtain new counsel. Plaintiff failed to respond to the notice or to retain an attorney. Rebar Kelly then served Plaintiff with a 90-day notice to resume prosecution. Plaintiff remained unresponsive, therefore Rebar Kelly promptly filed a Motion to Dismiss Plaintiff's Complaint for failure to prosecute the matter, which was granted by the Court.
Fischetti v. Orleans at Walkill (County of Orange, NY) 2023 - REBAR KELLY SECURES EARLY DISMISSAL Recently, Rebar Kelly secured a dismissal in favor of a prominent home builder in an Orange County, New York premises liability matter. Plaintiff brought suit against a condominium association and our builder client, alleging that the plaintiff was injured in the condominium community, built and owned by both defendants. After thorough investigation into the Orange County Clerk's property records, and presentation of the deed of sale to plaintiff, codefendant, and the Court, Rebar Kelly successfully obtained a dismissal on the grounds that the builder sold the property at issue almost 4 years prior to the alleged accident. The dismissal was obtained at the preliminary conference, saving our clients the cost and annoyance of protracted litigation.
Novak v. Varghese (May 2023) - In a wrongful death lawsuit, stemming from alleged medical malpractice in a long-term care facility, Rebar Kelly utilized its expertise and tenacity to obtain summary dismissal with prejudice of claims asserted against its client, a Nurse Practitioner ("NP").
Plaintiff filed suit based on the alleged failure to provide proper care and treatment to the decedent at a long-term care facility. In the Complaint it was alleged that the NP, along with other Defendants, were liable for the decedent's injuries, pain, suffering and death. The Complaint asserted causes of action for Deprivation of Rights under New Jersey's Nursing Home Responsibilities and Residents Rights Act: (2) Medical Negligence Act; (3) Wrongful Death; and (4) Lack of Informed Consent.
After Plaintiff served two expert reports Rebar Kelly's analysis revealed that neither report met the appliable standards for admissibility, and promptly moved for summary judgment.
Specifically, Rebar Kelly moved to dismiss on grounds that, the reports failed to set forth the appropriate standard of care and any deviation therefrom, a plain reading of the reports made clear that they did not set forth causation opinions, the opinion rendered by one expert was an impermissible net opinion, and that one expert was not qualified to render standard of care opinions as to the NP.
Rebar Kelly therefore argued in its summary judgment motion, that the failure to serve any competent expert testimony establishing deviation from the standard of care and proximate causation, warranted dismissal of the case against the NP as a matter of law. The Court granted the Motion, noting that it was "meritorious on its face." This ruling again demonstrates Rebar Kelly's commitment to expeditiously defend its clients' interests at all phases of litigation.
Pennsylvania (2023) - Rebar Kelly obtained a non pros following an arbitration on behalf of its client, a property owner in Philadelphia. Plaintiff alleged that she fell on a defect on the client's property after exiting a SEPTA bus. Investigation revealed, the SEPTA bus on which Plaintiff was traveling retained a video of the incident which completely contradicted the Plaintiff's version of how the accident occurred. After the disclosure of the video, counsel for the Plaintiff withdrew from the case, yet the Plaintiff decided to proceed pro se. At the time of the arbitration hearing Plaintiff abandoned her case and the court entered a non pros.
Connecticut Identity Fraud in Provision Healthcare - Early dismissal of the Complaint, resulting in significant cost savings to the insured and insurer, was achieved by Rebar Kelly in the Superior Court of Waterbury, Connecticut. On April 29, 2022, the Court granted judgment on the pleadings against the Plaintiff who allegedly was impersonated by her sibling and, consequently to whom medical and other services were rendered by the Defendants. With no knowledge of the impersonation, the Defendants sought to collect on debts which were not incurred by the Plaintiff resulting from the impersonation. The Plaintiff alleged that she sustained severe emotional distress, trauma and anxiety with physical symptoms, and that she additionally incurred damages adversely affecting her credit, legal fees and medical bills. The Plaintiff furthermore requested punitive damages, legal fees and costs. The Court dismissed each of the Plaintiff's three claims as failing to state a claim on which relief could be granted. The Court dismissed the Plaintiff's negligence claim, in the absence of any duty owed by the Defendants to the Plaintiff to control the conduct of a third party, as well as public policy disfavoring the imposition of liability in such circumstances. With respect to the Plaintiff's claim of negligent infliction of emotional distress, the Court reasoned that the Defendants could not have foreseen the Plaintiff's distress which, to the Court, was unreasonable, because the Defendants' attempts to collect on the debt for services rendered resulted from fraud committed by the Plaintiff's sibling. Finally, the Court dismissed the Plaintiff's claim that the Defendants violated the Connecticut Unfair Trade Practices Act, by not correcting incorrect information towards restoring the Plaintiff's credit, because of preemption by federal law, the Fair Credit Reporting Act.
Estate of Himmelwright v. Sweetland, et. al. – U.S.D.C., M.D., PA (2021) – In a case in the Middle District of Pennsylvania, Cathleen Kelly Rebar and Patrick J. Healey recently obtained a dismissal with prejudice for their physician client. This case involves the involuntary commitment of the Plaintiff on July 10, 2019 under the Pennsylvania Mental Health Procedures Act ("MHPA"). The Pennsylvania State Police took Plaintiff into custody after he experienced a mental health episode. An social worker initiated an involuntary mental health commitment under Section 302 of the MHPA. Plaintiff was brought to the Hospital where he was evaluated by our physician client. He determined that the Plaintiff needed mental health treatment and directed that he be admitted to a facility under the MHPA. There was a delay in sending Plaintiff to an appropriate facility because he had a life-threatening heart condition. He was eventually transferred to another facility for treatment. Because of the 302 commitment, the State Police eventually obtained a search warrant and seized Plaintiff's firearms. (Over a year later, Plaintiff passed away due to unrelated causes). Plaintiff's Estate filed claims against a number of defendants, including our physician client. The specific claims against the physician involved alleged violations of civil rights under 42 U.S.C. § 1983, false imprisonment, and violations of the MHPA for allegedly failing to examine Plaintiff within 2 hours upon his arrival at Lock Haven Hospital. On behalf of the physician, the firm filed a Motion to Dismiss under F.R.C.P.12(b)(6), which the Court granted. In reaching its decision, the Court noted that the physician was not a "state actor" under Section 1983. The Court ruled that there was nothing in the Estate's claim that could be plausibly read that the Plaintiff was restrained by the physician or prevented by him from leaving the Hospital. The Court also determined that the medical records clearly show that he was examined by the physician well within 2 hours of his arrival at Lock Haven Hospital. The Court held that all of the Estate's claims against the physician "fail[ed] on the law and the facts" and dismissed the claims with prejudice. If you have questions about this matter or any other legal matters, please contact Ms. Rebar or Mr. Healey.
Raynor v. Messa (PA Supreme Court 2020) – In a case that received national attention, we obtained dismissal of a Dragonetti Act claims against a well-known plaintiffs' attorney and his firm that arose out of an intra-litigation Motion for Contempt.In this matter, the plaintiff, a Philadelphia defense attorney, filed a civil action in Philadelphia County against a number of plaintiffs' attorneys and their firms, alleging that a Motion for Contempt filed against her in a 2012 medical malpractice trial was frivolous and filed in bad faith.During the trial, the plaintiff, who represented one of the physician defendants, had failed to inform her expert witness of a Court order precluding reference to the decedent's smoking history.While a verdict was entered in favor of the decedent, the Court granted a Motion for a new trial, in part because of the improper mention of the smoking history.The Court also granted a Motion for Contempt filed against the plaintiff because of the smoking reference and imposed sanctions of nearly $1 million against her and her firm.Ultimately, the Superior Court reversed the Contempt Order and vacated the sanctions.Plaintiff and her firm then filed a Complaint against her opposing counsel under the Dragonetti Act, alleging that the Motion for Contempt filed was "wholly unsupported by fact and law" yet was pursued "for the vindictive purpose of destroying [her] professional livelihood and personal life."The Trial Court dismissed the Complaint with prejudice, holding that "civil proceedings" under the Dragonetti Act did not encompass an intra-litigation Motion for Contempt.The Superior Court reversed the Trial Court, holding that the Contempt Motion"represented the procurement, initiation, or continuation of civil proceedings for purposes of Dragonetti liability."On appeal, the Supreme Court reversed the Superior Court and upheld the Trial Court's dismissal of the Complaint with prejudice, holding that motions filed within a case do not constitute "civil proceedings" under the Dragonetti Act. This is now the seminal case on Wrongful Use of Civil Proceedings and the Dragonetti Act in the Commonwealth of Pennsylvania.
Kline v. Arriviello (M.D. PA. 2019) – Obtained dismissal of a physician on a second 12(b)(6) Motion where the Complaint alleged in an original and an amended complaint that the physician was making telephone calls to the plaintiff and others in a telemarketing scheme involving cancer screening tests, which was allege to be a violation of the Telephone Consumer Protection Act. The Court found that the plaintiff had not alleged sufficient facts to show that the physician directed telemarketing calls to be made to plaintiff. The Court also refused to allow plaintiff to amend his pleadings, noting that allowing plaintiff leave to amend his complaint would be futile, as plaintiff had notice of the flaws in his pleadings after the filing of the first 12(b)(6) Motion, yet failed to correct the flaws in the amended pleading.
Paul Yuri Samer v. Saili Desai et al (Appellate Division, Second Department) – In a complex and high exposure medical malpractice case, we moved to stay trial and successfully appealed and reversed a lower court's decision denying Defendants' motion for summary judgment dismissing the complaint and all crossclaims where our client's duties did not extend to diagnosis and cure of Plaintiff's condition. The lower court found questions of fact based on their respective experts' opinions. However, we succeeded in arguing that Plaintiff's expert did not make a sufficient showing of education and experience in the specialty of our client sufficient to render and admissible opinion as to the standard of care of our client and that any acts or omissions of our client were not the proximate cause of Plaintiff's damages. The Appellate Court concluded that we had established their prima facie entitlement to judgment as a matter of law.
Akinbajo v. Okford Nursing Home, Inc. (Kings County, New York) 2019 – Achieved dismissal of Complaint and all cross-claims for indemnification on Motion for Summary Judgment where Complaint alleged negligence in the performance of housekeeping duties which caused Plaintiff to sustain significant injuries triggering a multiple million-dollar demand. The Motion argued that pursuant to the "special servant rule," the alleged tortfeasor was a special employee of a co-defendant and thus the insured was not negligent in any manner. The Motion also argued for common law indemnification by co-defendants in light of their refusal to withdraw their cross claims as against the insured, resulting in the insured improperly being forced to defend the action. The Court granted the insured's Motion for Summary Judgment in full. Further, in a very rare step, the Court granted both cross claims as against the remaining co-defendants for indemnification and awarded the insured costs, disbursements and attorneys' fees, of which a substantial portion (six figures) were recovered in mediation.
Aranovich v. Hemlock Realty Group, LLC, et al. (Pike County, Pennsylvania) 2019 – Obtained dismissal with prejudice of a real estate broker from professional negligence action alleging that the broker made multiple misrepresentations regarding the condition of a property to fraudulently induce a sale. Rebar Kelly persuaded Plaintiff's counsel to voluntarily dismiss the broker before the Court even ruled on the broker's Motion for Judgment on the Pleadings.
Bundy v. Fast Rad, LLC, et al. (Camden County, New Jersey) 2019 – Achieved dismissal with prejudice of mobile radiology company where complaint alleged the radiology technician created a tripping hazard in the room of an elderly nursing home resident, causing him to fall and sustain a broken hip that required surgical fixation. In a Motion for Summary Judgment, Rebar Kelly argued that Plaintiff failed to develop any evidence to support a prima facie case that the mobile radiology technician had any involvement with Plaintiff's alleged incident. The Court agreed that Plaintiff did not satisfy his evidentiary burden sufficient to present his theory to a jury and that Plaintiff's theory of liability was based solely on unfounded speculation and conjecture
Enoch v. Mortgage Contracting Services, et al. (Camden County, New Jersey) 2018 – Obtained dismissal and sanctions for cost of defense on Summary Judgment where the complaint alleged negligence in the maintenance of a sidewalk that resulted in a defective condition that caused Plaintiff to break her ankle. The Motion argued that Mortgage Contracting Services had no duty to maintain the area at issue. The Court concluded that Mortgage Contracting Services developed such robust evidence of its none involvement that it awarded sanctions for Plaintiff's maintenance of a frivolous suit, in addition to dismissing it with prejudice.
Helijas v. Schenectady County, et al. (Northern District of New York, No. 15-cv-1049) – Achieved partial dismissal of deliberate indifference claim against CMC and individual defendants, as well as a full dismissal of the Monell claim against CMC and all individual defendants through a Motion to Dismiss Plaintiff's Complaint in an inmate suicide case.
Tkacheff v. Saratoga Hospital (Schenectady County, New York) 2015 – Achieved dismissal for psychiatrist on Motion for Summary Judgment where Complaint alleged professional negligence in discharge of patient from mental health unit wherein patient later committed suicide. The Motion argued that the decision making was a calculated risk based on numerous factors culminating in an exercise of professional judgment by the psychiatrist. The Court concluded that defendants had met their prima facie burden which was not rebutted by the Plaintiff's expert or Reply and granted full dismissal.
Eastern District, Pennsylvania (October 2015) Obtained dismissal of breach of contract and bad faith claims on summary judgment in a contentious coverage dispute involving claims asserted by the Commonwealth of Pennsylvania against an insured alleging violations of Pennsylvania's Solid Waste Disposal Act and Clean Streams Law in connection with the insured's operation of a facility for the processing of concrete, asphalt, timber and uncontaminated soil. See http://www.lexislegalnews.com/articles/3428/judge-insurer-has-no-duty-to-defend-insured-in-underlying-action
Pennsylvania (2015) Effectively achieved vendor to assume defense and indemnification for a national property preservation service company in Federal Court wherein Plaintiff claimed preservation company negligently entered and removed personal property from a residence not in foreclosure.
Pennsylvania (2015) Obtained defense verdict at trial for a national property preservation service company on a claim that Plaintiff, a vendor utilized by client to preserve foreclosed properties was owed additional monies for services rendered.
Centre County, Pennsylvania (June 2015) Secured Non Pros against Plaintiff based on novel argument involving need for more detailed Certificate of Merit in claim where undisputable negligence had occurred injecting the wrong leg with epidural, but damages could only have been caused by injection performed in a negligent manner.
New Jersey (2015) Successfully moved to quash existing court orders permitting substituted service upon clients on coverage and constitutional bases.
Pennsylvania EEOC Complaint (April, 2014) Successfully defended three coordinate EEOC and Pennsylvania Human Rights Commission Complaint involving alleged national origin discrimination in University faculty promotion.
County of Rensselaer, New York (August 2014) Obtained dismissal of dentist in claim of alleged improper tooth extraction by obtaining early expert review and presenting medicals claim of wrongful use of proceedings against Plaintiff.
County of Erie, New York (2014) Obtained dismissal of school nurse in allegation of failure to report abuse in special needs school, where timely report was made to parents and no proof of assault was present.
Pennsylvania (2014) Effectively achieved vendor to assume defense and indemnification for a national property preservation service company wherein Plaintiff claimed preservation company negligently winterized a property not in foreclosure.
New Jersey (2014)  Obtained summary judgment for a national property preservation service company in the Superior Court of Mercer County where plaintiff claimed she tripped and fell on a foreclosed property being maintained by client.
Abreu v. RadioShack, Bronx NY (July 2014) Rebar Kelly recently achieved summary judgment on behalf of tenant retailer on basis that commercial lease did not transfer responsibility for structural maintenance to retailer in case involving injuries stemming from defective sidewalk.   Summary Judgment was granted as to claim from injured Plaintiff and cross-complaint of building owner.
Cotter v. RadioShack, Erie County PA (July 2014) Rebar Kelly reached a Superior Court victory for retailer in the affirmation of the granting of summary judgment on behalf of the RadioShack in the trial court.  Rebar Kelly established that it had no duty to maintain the common areas of a commercial parking lot where Plaintiff was injured and Plaintiff appealed.  In a unanimous decision, the Superior Court affirmed the judgment in favor of RadioShack.
Kings County, NY (July 2014)  Rebar Kelly attained dismissal of architect defendant for claims of alleged misrepresentation in Offering Plan in Co-op building on basis that same was pre-empted by the Martin Act.
Cotter v. RadioShack, Erie County PA (July 2014) SBSR reached a Superior Court victory for retailer in the affirmation of the granting of summary judgment on behalf of the RadioShack in the trial court.  Rebar Kelly established that it had no duty to maintain the common areas of a commercial parking lot where Plaintiff was injured and Plaintiff appealed.  In a unanimous decision, the Superior Court affirmed the judgment in favor of RadioShack.
Pennsylvania (2014) Obtained summary judgment in large first-party case establishing that cost to refill sinkholes was not covered.
Pennsylvania (2014) Obtained summary dismissal on behalf of umbrella liability insurer in multi-million dollar consent to settle case.
Pennsylvania (2013) Insurer/client obtained summary judgment in multi-million dollar construction injury case.
Anna Kormilitsyna, et al. v. Everest National Insurance Co., Supreme Court of New York, County of New York, (2013) Index No. 650769/2013 (partial summary judgment entered dismissing declaratory judgment count and breach of implied covenant of good faith and fair dealing)
County of Schoharie, New York (October 2013) Obtained dismissal of physician in multi-defendant litigation including wrongful death. Dismissal based on personal jurisdiction grounds for failing to properly serve defendant within timeframe provided under the Rules.
Montgomery County, Pennsylvania (2013) Achieved dismissal of structural engineer in case involving defective design and placement of HVAC equipment which malfunctioned and caused carbon monoxide poisoning. Case involved over 30 defendants and proceeded for an additional year and a half.
Bear Hauling v. Colony (Oklahoma 2013). Insurer/client awarded summary judgment that coal ash and fracking debris exposure was not covered under CGL policy.
Pelligrino v. Colony (New Jersey 2013). Insurer/client granted summary judgment on E & O claims based upon establish pre-existing notice of possible claim.
Skrip v. Engle Martin Claims Admin. Svcs., et al. (Pa. Ct. Common Pleas 2013). Rebar Kelly obtained dismissal of its claims administrator client from a multi-count bad faith case, on the grounds of standing and legal insufficiency.
Pryor v. Newcastle Hauling (Kentucky 2012). Insurer/client awarded summary judgment in liability coverage action arising out of underlying wrongful death case. The Court determined that amended employee injury exclusion applied to contractors.
Colony v. Sorenson (Kentucky 2011). The Federal District Court, in a 48-page opinion, granted our client's motion for summary judgment holding that the insureds' failure to comply with the "claims made and reported" provision in an excess policy resulted in a multi-million dollar gap in coverage between primary and excess layers.
Seidenfeld v. RadioShack Corporation (New Jersey 2011). Effectively achieved dismissal of claim of product defect against a national retailer of electronics in litigation stemming from death of four children in house fire allegedly caused by faulty extension cord by settling claim for de minimis value with confidentiality.
Spider Construction v. Colony (New Jersey 2011). Court awarded judgment to client/liability insurer in eight figure construction defect case on the basis of a policy limitation restricting coverage to "designated operations." In reaching its holding, the Court created favorable new law restricting substituted service upon insurers in New Jersey.
OneBeacon v. USI MidAtlantic Inc. (Pennsylvania 2011). Obtained summary judgment in a noteworthy advertising injury case in which Pennsylvania joined the majority of jurisdictions that interpret "advertising" as requiring the widespread distribution of promotional material to the public at large, rather than one-to-one solicitations.
(Pennsylvania 2011). Earned dismissal of multi-million dollar claim against the Northeastern region's largest mental health provider for allegations of negligent supervision for homicidal death of resident in a group home.
Steadfast v. AES (Virginia 2011). Rebar Kelly attorney served as trial and appellate counsel in litigation designated as a "Top 10 Insurance Case of 2011." In this high-profile case of first impression, our client successfully established that climate change nuisance claims are not covered under CGL policies.
(New Jersey 2010). Earned Superior Court victory on appeal for immunity under the charitable immunity provisions of the state statute securing a reduced settlement in the death of a resident in one of the region's largest residential placement facilities. The ruling overturned the trial court's denial of summary judgment on that basis.
(Pennsylvania 2010). Successfully defended a specialized personal care home in the drowning death of a mentally challenged adult resident under the immunity provisions of the state statute under the Mental Health and Procedures Act.
SPX v. ICSOP (Pennsylvania 2010). A state court (Philadelphia County) judge awarded summary judgment to excess insurer/client recognizing the applicability of an $8 million set-off based upon a novel horizontal exhaustion theory.
(Pennsylvania 2010). Obtained dismissal of national health care facility in claims of corporate negligence and failure to diagnosis TPA, a rare blood disorder, by combating plaintiff's theory of liability and utilizing novel medical analysis to establish that TPA was not present at time of medical visit.
American Guar. & Liab. Ins. Co. v. Intel Corp. (Delaware 2009). Obtained summary judgment for an insurer in an advertising injury coverage action in which the underlying case was described as potentially becoming one of the largest antitrust cases ever in the United States.
(Pennsylvania 2009). Successfully defended one of the nation's largest health care providers in claims of failing to properly assess a patient in a personal care home and failing to ensure a proper fire evacuation plan was in place.
(Pennsylvania 2009) Achieved dismissal in case involving allegations of improper sexual relationship between patient and psychologist under theory that patient suffered from thought disorder and was therefore incredible.
Eagle Access, LLC v. Fireman's Fund (Alabama 2008). In first party coverage action, the insured sought $350,000 as a result of damage sustained to construction equipment, and vigorously pursued bad faith claims. After briefing of motion for summary judgment, case was dismissed.
Essex Builders v. One Beacon (Florida 2007). Insured was represented by premier Florida bad faith firm in this construction defect coverage case. Similarly situated co-defendant paid $2 million to settle its exposure, and prior counsel suggested that our client make a "seven figure offer." A Rebar Kelly lawyer recommended against settlement, and the client prevailed on the coverage issues, creating favorable new law on what constitutes an "occurrence." The Federal Court also awarded our client $78,000 in prevailing party attorney's fees.
Mar-Khem Industries v. Maryland Casualty (New Jersey 2007). Our client prevailed on summary judgment in first party water damage case in which the insured sought to recover damages in excess of $1 million.
Township of Hamilton v. Zurich (New Jersey 2007). The insured, in this first party coverage case involving mold damage to a government building, sought over $3 million in damages. Our client prevailed on all issues on summary judgment.
Sterling Gardens v. Zurich (Pennsylvania 2007). After verdict was rendered against our client in a case involving property damage sustained within the insured's greenhouse due to a freeze, a Rebar Kelly lawyer was retained to file an appeal. He was successful in having the judgment reversed by the Pennsylvania Superior Court, and in having the defense verdict upheld by the Pennsylvania Supreme Court.
Federal-Mogul Products, Inc. v. AIG Cas. Co. et al. (New Jersey 2006). Obtained dismissal against one competing claimant seeking asbestos bodily injury coverage, eliminating excess insurer client's potential exposure to that claimant.
In Re: T.G. v. The Phillies (Pennsylvania 2005). Achieved defense verdict for national sports team in claim of negligent security causing the sexual assault of a minor at the stadium.
Lexington v. Western Pa. Hospital (Pennsylvania 2005). Successfully upheld federal trial court victory for professional liability excess insurer, resulting in first known appellate decision to examine and enforce claims-made requirements in a follow-form excess policy.
Loughran v. The Phillies (Philadelphia 2005). Obtained dismissal at the trial court level on motion for summary judgment for national sports team under the "no duty" rule. The dismissal was upheld on appeal by the Superior Court thereby expanding the rule in Pennsylvania. The decision is regarded nationally as the standard applied to spectators at a sporting event.
National Coordinating Counsel For Mold Claims (Claims in all 50 states 2002-2009). A Rebar Kelly lawyer oversaw a team of 20 lawyers as national coordinating counsel for mold claims and litigation for large international insurer. This team resolved over 400 matters with no adverse verdicts or extra-contractual liability.