OUR PHILOSOPHY
---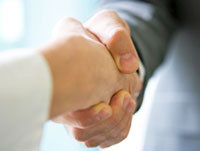 Rebar Kelly was formed upon the principle that long-term relationships flow naturally from recognizing that our clients are our true partners. We understand that problems come in all shapes and sizes. Our lawyers have tried hundreds of cases to successful verdict, and have served as lead counsel in some of the insurance industry's most high profile cases.
It is critical to note, however, our enthusiasm in litigating challenging cases is tempered with the common sense knowledge that expedient and cost-effective resolutions are often the best way to serve our clients.
By taking time to understand your business, and by engaging in innovative solutions, we can often assist you in resolving matters before they lead to extensive costs or substantial exposure. We invite you to review some of our more recent litigation results here.
January 18, 2023
Julie Buonocore (Rogers), of Ambler, PA passed away while surrounded by her family on Monday, January 2nd, 2023. She was 35 years old. Julie graduated Temple
[…]
November 15, 2022
Monday, November 14th, is World Diabetes Day. Rebar Kelly is proud to support the Juvenile Diabetes Research Foundation, and we asked that all employees wear blue to
[…]
November 14, 2022
Rebar Kelly will be participating in collecting items for a Winter Collection Drive. All items collected will be donated to Mitzvah Circle and St. James Outreach House.