April 19, 2022
April 11, 2022

Congratulations to Rebar Kelly's New Jersey Office Managing Partner Kimberly M. Parson
May 17, 2022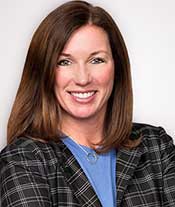 Since the enactment of the Motor Vehicle Financial Responsibility Law (MVFRL) in 1984, the courts in Pennsylvania have addressed whether a change to an automobile policy triggers a requirement that the insured execute a new stacking waiver form.
On March 23, 2022, the Pennsylvania Supreme Court agreed to consider whether deletion of a vehicle from an automobile policy constitutes a "purchase" of coverage to require an insurer to secure a new written stacking waiver from its insured under the MVFRL.
In Franks v. State Farm Mutual Insurance Company, 263 A.3d 1169 (Pa.Super. 2021), the majority of an en banc panel of the Superior Court reversed a three-judge Superior Court panel, and held that the opportunity to waive stacked limits for UIM or UM benefits in writing need not be given to an insured who removes a vehicle from a multi-vehicle policy, which act is not a "purchase" under the coverage provisions of the MVFRL.
In 2013, Robert Franks had applied for and obtained automobile insurance coverage from State Farm Insurance Company for two vehicles, and executed a wavier of stacked UIM coverage. State Farm accordingly issued to Franks a policy containing unstacked UIM benefits for these vehicles. In 2014, Franks added a third vehicle to the policy and executed a second waiver of stacked limits. Months later, Franks removed the oldest vehicle from the policy, but was not asked to, nor did he sign, a new waiver form rejecting stacked UIM benefits. From July 2014 to August 2016, Franks was not charged a premium for stacking for his policy, which insured two vehicles, and for which the declarations page reflected non-stacked UIM coverage.
In August, 2016, Franks was injured in an automobile accident due to the negligence of another driver who was uninsured. State Farm tried to resolve Franks' UIM claim by offering him the limits of unstacked, single UIM benefits of $100,000. Seeking instead the stacked limits of $200,000, Franks brought a declaratory judgment action, contending that an insured must be given a new stacking waiver whenever a change in the policy occurs.
After reviewing Pennsylvania jurisprudence regarding the issue of stacking under the line of cases commonly referred to as "the Sackett Triology" and ensuing appellate decisions, all of which addressed the issue of adding or replacing vehicles on automobile policies, the Court in Franks acknowledged that Franks presented an issue of first impression about whether removal of a vehicle from a multi-vehicle policy constituted a "purchase" that triggers the need for stacking waivers under the relevant Section 1738 of the MVFRL:
(c) More than one vehicle.—Each named insured purchasing uninsured or underinsured motorist coverage for more than one vehicle under a policy shall be provided the opportunity to waive the stacked limits of coverage and instead purchase coverage as described in subsection (b) [the limits for the motor vehicle as to which the injured person is an insured, so long as the insured has waived coverage providing for stacking of uninsured or underinsured coverages]. The premiums for an insured who exercises such a waiver shall be reduced to reflect the different cost of such coverage.
75 Pa.C.S.A. Section 1738(c) [emphasis added].
The Court turned to Black's Law Dictionary which defines the word "purchase" as "[t]he act or an instance of buying," and then reasoned that Franks clearly did not buy anything to effectuate a "purchase" of coverage within the plain meaning of Section 1738(c), when Franks removed a vehicle from his policy and actually eliminated, rather than enhanced, a portion of existing coverage. The Court pointed out that Franks had made no payment for stacked coverage and received monthly credits from State Farm which reduced his annual premium. Accordingly, the Court determined that deletion of a vehicle from a multi-vehicle policy does not constitute a "purchase' under the MVFRL to trigger an insurer's duty to provide the insured the opportunity to waive stacked limits of coverage at the time of removal.