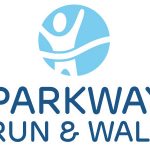 Please Join Rebar Kelly in Supporting Children's Hospital of Philadelphia 2023 Donor Drive Parkway Run & Walk
August 29, 2023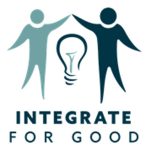 RK is Proud to be a sponsor of the 2023 Integrate for Good Community Heroes Gala.
November 7, 2023
Cathleen is a founding member of Rebar Kelly. She is the managing partner and heads the firm's liability practice. She has been advising and counseling clients in complex litigation matters for over two decades. She defends clients in claims pertaining to professional liability and errors and omissions, products liability, toxic tort, premise liability, security, health care, social services and employment practice
Cathleen represents clients in the following types of claims:
duty to represent
dangerous conditions
inadequate security
failure to advise, failure to implement design specifications
failure to supervise, failure to inspect
design defects
employer liability
errors in professional judgment and failure to refer
failure to meet/inform of deadlines
failure to diagnose and misdiagnosis
emergency medical care and nursing mistakes
negligence arising out of complementary and alternative medicine
mental health issues
corporate liability
subcontractor responsibility/indemnification
risk transfer
indemnity and obtaining coverage under additional insured status
failure to warn
Cathleen has an extensive background in litigation and trials. The first four years of her 26 year career were spent as a local and then a state prosecutor. For over 22 years she has focused on defending insureds and insurance companies in high stakes litigation. Cathleen also teaches and lectures across the country on advanced issues affecting claims handling, trials and the insurance industry.
She is a 15-time Super Lawyer and a top 100 lawyer in the Country and has been featured numerous times for her outstanding work on behalf of her clients.