Intro to Understanding Motion Practice in PA, NJ and NY
April 15, 2020
Because of a Gun, It's Covered?
May 1, 2020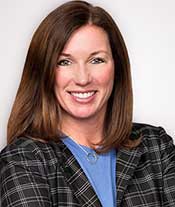 Most jurisdictions provide for some form of substituted service of process on a Defendant when the traditional methods for service fail. In recent years, courts have granted substituted service on an evasive defendant via email, publication, and, in some cases, through the Secretary of State. But, often overlooked is substituted service directly on a defendant through its insurance carrier.
Recently, the New Jersey Superior Court granted a plaintiff's Motion for Substituted Service and permitted plaintiff to serve a defendant's insurance carrier. In this combination auto accident/dram shop case, plaintiff was unable to obtain service on one of the named defendants who owned the car that struck her. In its Order, the Court permitted plaintiff to serve the Defendant's auto insurance carrier, New Jersey Manufacturers Insurance Company. The decision is grounded in New Jersey Rule 4:4-4, which provides that "if service cannot be made by any of the modes provided by this rule, any defendant may be served as provided by court order, consistent with due process of law."
Substituted service on an auto insurance carrier is likely the most common application of the substituted service doctrine, as the exchange of insurance information is typically part of the police report. This may be why certain jurisdictions, such as Colorado, have already amended their Motor Vehicle Responsibility laws to allow substituted service of a missing insured through service of the insured's auto insurance carrier. See, e.g., C.R.S. § 42-7-414.
In actions with multiple, differently situated defendants, this trend may provide some relief in the form of risk spreading to a previously absent party. Conversely, the carriers that are being served in this matter now face the difficult task of attempting to locate and defending an uncooperative insured. For this reason, where a jurisdiction requires Court approval for substituted service, a carrier should scrutinize the requirements of the statute that provides for the substituted service, as well as a plaintiff's efforts to comply with same, in order to determine whether to challenge the request.
Defendants seeking to enforce crossclaims, particularly those involving an obligation to defend and indemnify should also consider this form of alternative service. Importantly, where a contractual obligation exists for defense and/or indemnification, one should always demand a copy of the insurance policy providing the coverage so that if the owing party later becomes unavailable or unlocatable, at least efforts can be made to serve that party through the insurance carrier.