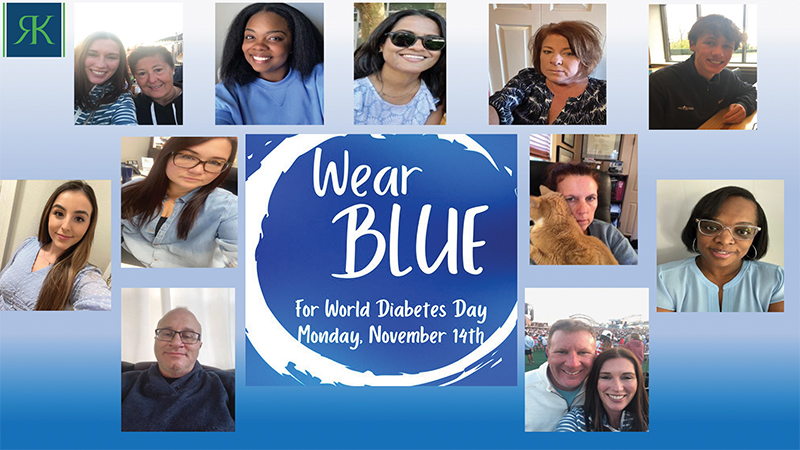 Rebar Kelly Wears Blue for World Diabetes Day on November 14th
November 15, 2022

February 22, 2023
February 15, 2023
Julie Buonocore (Rogers), of Ambler, PA passed away while surrounded by her family on Monday, January 2nd, 2023. She was 35 years old.
Julie graduated Temple University Beasley School of Law magna cum laude and as a member of the Order of the Coif. While in law school, she was the Lead Research Editor of the Temple Law International and Comparative Law Journal. Julie studied at American University, where she earned a B.A. in International Relations and Spanish. She also studied at the Universidad Diego Portales in Santiago de Chile. Julie's work as a civil litigation lawyer earned her national recognition as a Super Lawyer, Rising Star, and CLM Young Professional Outside Counsel of the Year.
Recognitions & Honors:
Named a Super Lawyer: Rising Star for 2020
Nominated for the CLM Best Young Professionals Outside Counsel of the Year Award (2020 and 2021)
CLM Best Young Professional Outside Counsel 2022
Julie was an incredible lawyer, a mentor, a friend, and the go to person. Julie always had a smile, time for a talk, and was hyper focused on helping clients in their work. Work was a true passion for Julie, and it showed through everything she did. In her short time practicing, Julie accomplished so much. Julie's potential for success in our field was limitless and to Julie that mattered.
Julie loved to travel and spent time in Chile, Spain, Israel, and Colombia. Julie was also a vigorous reader and a Harry Potter aficionado, who owned several copies of the books, each extended movie, multiple board games, dog costumes and even had two corners of her bedroom devoted to the series and the hope it inspires. All in all, Julie was proud of her accomplishments, but we are most proud of the effects she has had on all of our lives.
Our firm will forever mourn the loss of Julie and will continue her legacy by routinely instilling the values and attributes that Julie displayed in others. In honor of Julie, we've made a donation to the Home At Last Dog Rescue, a charity very close to Julie's heart. Donate – Home At Last Dog Rescue