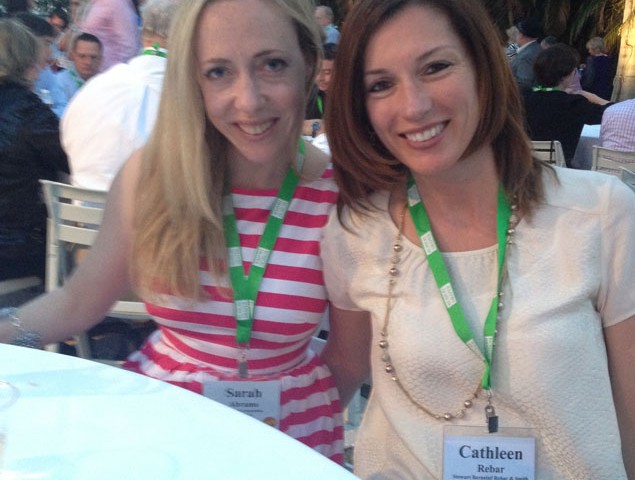 CLM's Annual Conference in Boca Raton, Florida
April 10, 2014
Family Services of Montgomery County
April 12, 2014
Rebar Kelly is pleased to partner with Safety National, Marsh & McLennan Companies, UBS, Aon, Arthur J. Gallagher, AIG, Advisen, Time Warner Cable and the staff at NY1 to support Runyon Up the first charitable stair climb to be held inside the 4 World Trade Center building. Participants will climb to the 72nd or 54th Floor (or opt for the virtual climb and take the elevator!) and enjoy the stunning panoramic views of New York City. The climb benefits The Damon Runyon Cancer Research Foundation funds early career cancer researchers who have the energy, drive and creativity to become leading innovators in their fields.
The Damon Runyon Cancer Research Center identifies the best young scientists in the nation and supports them through four award programs: Fellowship, Pediatric Cancer Fellowship, Clinical Investigator and Innovation Awards. Damon Runyon awards give young scientists the freedom to follow their own ideas, explore new paths and take risks and guaranteed financial support, allowing them to focus on research and not grant writing.
Since 1946, Damon Runyon has invested nearly $275 million in the best young minds in the nation.  Their alumni include 12 Nobel Laureates and leaders of major cancer centers across the United States.  Many of our 3,420 scientists have gone on to make breakthroughs in the way we prevent, diagnose and treat many forms of cancer. Runyon is proud that 100% of Donations Fund Cancer Research. Every penny donated goes to young scientists and supports their research.  They pay their administrative and fundraising costs from the Damon Runyon Broadway Tickets service and their endowment.
Rebar Kelly is pleased to support this innovative company and James Riviezzo on his climb to the top fighting for cancer research. Click here to get involved.