CLM Annual Conference's "White Party" in Boca Raton
April 9, 2014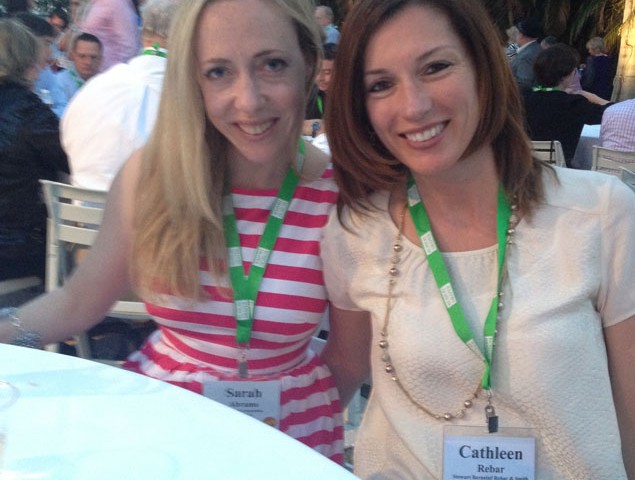 CLM's Annual Conference in Boca Raton, Florida
April 10, 2014
Cathleen Kelly Rebar to speak at the CLM 2014 Annual Conference
Cathleen Kelly Rebar, Partner, Rebar Kelly will be speaking on the subject, "PRODUCT LIABILITY – Pennywise and Pound Foolish – Breaking the Insurance Defense Model of Case Development by Frontloading Defense Costs to Resolve Claims Earlier." Held each spring, the CLM Annual Conference features more than 80 collaborative educational sessions and keynote presentations designed by industry professionals to help attendees gain the knowledge they need to be on the forefront of the industry. The 2014 CLM Annual Conference will be held in Boca Raton, FL from April 9 – 11.
Cathleen is a partner and shareholder at Rebar Kelly. She has been advising and counseling clients in complex litigation matters for over a decade. She represents leading insurance companies and their insureds in multi-faceted matters involving violations of professional standards of care. Cathleen's representation extends to design professionals, architects, engineers, contractors, surveyors, appraisers, environmental consultants, agents, brokers, service providers, medical professionals, business professionals, food manufacturers and distributors and property owners.
About the CLM
The Claims and Litigation Management Alliance (CLM) promotes and furthers the highest standards of claims and litigation management and brings together the thought leaders in both industries. CLM's Members and Fellows include risk and litigation managers, insurance and claims professionals, corporate counsel, outside counsel and third party vendors. The CLM sponsors educational programs, provides resources and fosters communication among all in the industry. To learn more about the CLM, please visit www.theclm.org.